Finding a safe and effective hair loss solution in Toronto is now much easier. Toronto and the Greater Toronto Area Hair Loss Clinic is answering the call with the latest technology.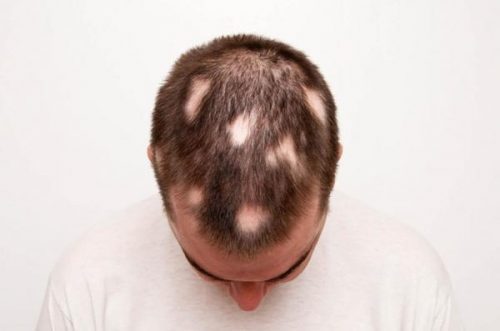 Richmond Hill, Canada - January 27, 2021 /PressCable/ —
Finding a safe and effective hair loss solution in Toronto is now much easier. Toronto Hair Loss Clinic is answering the call with the latest technology.
Hair loss can be a very traumatic experience. A 2019 study in the International Journal of Trichology found that androgenic alopecia lowered the quality of life for many men, with particular effects in the areas of self-perception and interpersonal relations. Women also suffer from decreased self-esteem and depression. Alopecia can take away a sense of self-worth for many hair loss sufferers. This makes finding a solution to this problem a top priority for many people. Leading the way in Canada is Hair Loss Clinic with offices in Toronto and Richmond Hill. The clinic offers a number of different options for treating androgenetic alopecia, the most common form of hair loss for both men and women. For men, a horseshoe pattern develops with a receding hair line and thinning in the crown areas. For women, hair loss is most often diffused with hair loss occurring throughout the scalp.
"We specialize in alopecia and offer proven hair loss solutions to our patients," commented a spokesperson from Hair Loss Clinic. "If you are just starting to lose your hair, it is especially important to get it assessed and a treatment plan started as soon as possible so the progression does not get worse. Our online hair loss assessment form at https://hairlossclinic.ca/hairloss-assessment/ allows our in-clinic trichologist to have a good understanding of your hair loss condition and to recommend the best treatments available for you."
Current hair loss treatments include medical drugs like minoxidil and finasteride. Hair Loss Clinic offers non-medical hair loss solutions like AAPE, PRP, and Pharma Hermetics; and SMP or Scalp Micropigmentation, without the side-effects associated with drugs.
Topical finasteride which has better tolerance and less side effects than oral finasteride is available, along with topical spironolactone, a safe antiandrogen that can be used for both men and women.
Hair Loss Clinic offers a 16-week hair loss program that has proven to be successful at treating androgenetic alopecia. It consists of eight treatments spaced out every 2 weeks comprising of AAPE (Advanced Adipose-Derived Stem Cell Protein Extract) and Pharma Hermetics Hair Recovery Program. AAPE is rich in growth factors such as vascular endothelial growth factor, hepatocyte growth factor, platelet-derived growth factor, and insulin-like growth factor 1. This treatment is safe, noninvasive and with no downtime. Both are applied topically using a micro-needling device. Another option in the 16-week hair loss program is PRP or platelet-rich plasma. PRP is an autologous preparation of platelets in concentrated plasma using your own blood.
Finally, Hair Loss Clinic offers Scalp Micropigmentation or SMP to their clients in the GTA through its site hairtattoo.ca. SMP, or Scalp Micropigmentation for short, is the process of applying individual dots of specialized inks into the scalp to replicate hair follicles. If done by a well-trained technician, the results look like real natural hair follicles even at close range. For facial areas, FMP or facialmicropigmentation.com is offered.
Hair Loss Clinic is a division of Laser Wellness & Trichology Centre, laserwellness.ca.
Clearly, there are many options for people who lose their hair. And Hair Loss Clinic is an exceptional place to determine which solution or solutions are best to explore.
Visit hairlossclinic.ca to get your free online hair loss assessment today.
Contact Info:
Name: Hair Loss Clinic
Email: Send Email
Organization: Hair Loss Clinic
Address: 9140 Leslie St #301, Richmond Hill, ON L4B 3L6, Canada
Phone: +1-647-492-9093
Website: https://hairlossclinic.ca
Source: PressCable
Release ID: 88995069